Full Description
---

A partnership started by Dr. DhariniKrishnan and Dr. Sheila Anand to provide solutions to Nutrition problems through:
Programmes on preventive Nutrition
Health Camps
Developing software solutions for Dietitians and Hospital Dietary Departments of which DIGEST is a part

Nutritracs
Nutritracs is an unique application for food and exercise diary is available in the Google market, under Google play; to be used on Android phones. It helps calculate the calorie in and calorie out for the day. To start with it has 2000 odd foods with an expandable database. Currently free for sometime.
Registered Dietitian (RD) with a Doctorate in Science (Ph.D). Her thesis was-Effect of Diet counseling and Diet counseling and Exercise on subjects with Type 2 Diabetes Mellitus. She also has a Diploma in Software Systems Analysis and Design apart from qualifying to be a teacher.Dr.Dharini Krishnan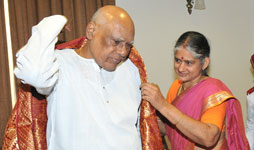 Presently:
Chairperson of the R.D. Board of the Indian Dietetic Association
Consultant Dietitian in her own Clinic at Mylapore, Chennai.
Consultant at Laksha Hospitals, Chennai.
Consultant at various websites giving online diet advice.
Giving Radio and TV programmes on diet and Nutrition.
Giving articles and comments in the Print media such as Newspapers and magazines.
Secretary, Ecoscience Research Foundation and working towards the organic movement.
Life member of the Indian Dietetic Association (IDA)
Life member of the Nutrition Society of India (NSI)
Life member of the Indian Society for Parenteral and Enteral Nutrition (ISPEN)
Consultant at Sri Lakshmi Poly Clinic
Training dietitians and students in her software DIGEST
Runs a Nutrition Care Centre for Heinz Nutrition Foundation India
Previously:
Immediate Past President of the Indian Dietetic Association.
President of the Indian Dietetic Association – Chennai Chapter.
Corporate counselling in house for employees of companies like Lanson Toyota and Sify
Research Assistant for 4 years at the U.S. Wheat Associates Project – Women's Christian College, Chennai.
Consultant Dietitian at the K.J Hospital, Poonamallee High Road, Chennai.
Tutor to the hospital administration students, nurses and doctors of the K.J Hospital.
Assistant Professor for the Post Graduate Diploma course in Dietetics and Hospital Food Service.
Guided 7 students for their Post Graduate Research Work.
Laksha Hospitals
15, P.S. Sivasamy Salai,
Mylapore,
Chennai 600 004.
Phone: 044 – 24997955 / 24997956
---
---