Full Description
---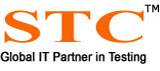 Software Testing Training from STC
STC offers the broadest range of testing training courses available. Developed by top industry technocrats, all software testing certification courses are based on the latest industry practices and are updated regularly to reflect current technologies, trends, and issues that are customized to the varied needs or audiences with diverse backgrounds.
STC Centers are fully equipped with appropriate hardware and Software for effective training delivery. At STC, workstations are equally assigned to the students to avoid computer sharing.
With STC you're guaranteed:
Workstations with High End Configuration.
Fully Air Conditioned Classrooms.
Training provided with presentation slides.
Dedicated Leased Line Internet connectivity for Performance Testing Classes.
Library Support with latest software testing books.
Advantages of STC
Software Industry recognized certification programs
Software Testing Training Hyderabad Requirements based Course curriculum
Certified Trainers
Software Testing Training in Pune The Training Institute having exclusive recruitment Consultancy for Software Testing domain
World Class Ambience
Hi-End Infrastructure
Individual Courseware for each modules
Exclusive Library Support
Affordable and Easy Installments on course fee
STC Technologies
Kimbarley Towers
#Y-222, 3rd Floor, 2nd Avenue
Annanagar, Chennai – 600 040
Phone : +91-44-33624466
E-mail : info@stctek.com
Corporate/HR Enquiries : +91-7200000917
---
---