Full Description
---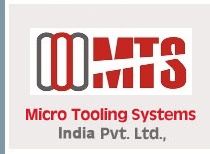 Dear Customer,
We are a Registered Small Scale Entrepreneur, manufacturing Indexable Insert Type Metal Cutting Tools, CNC Holding Tools, Custom Built Tailor made Tools & Design and manufacturers of Jigs & Fixtures with Fabrication established in the year 1988 at Arumbakkam, Chennai-600 106, Tamil Nadu, India in the name and style of Micro Tooling Systems. After 25 years of dedicated Operation renamed our Company as "Micro Tooling Systems India Pvt. Ltd" and registered under Companies Act, 1956.
Our Prime Aim and Concern is to become pioneer in the field of Tooling Solutions to the spectrum of manufacturing Industries starting from General Manufacturing to Aero Space Applications. We have at our credit about 25 years of Field experience in Tooling Solutions and trying our best to improve upon at par with emerging new Technologies in the Machine Tools and manufacturing Technologies.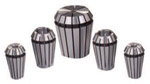 We have dedicated professional men power in our Team in the field of Customer Service, CAD/CAM, manufacturing and Quality Assurance right from Raw Materials selection to End Product to Customer at an affordable cost with On-Time performance. To achieve this goal, apart from Conventional Machine Tools, we have imported Hi-Speed 4 Speed Axis VMC (Feeler, Taiwan), 3 Axis VMC (Leaderway, Taiwan), Hi-Tech Balancing Machines (Haimer, Germany) & High-Precision Presetter (DMG, Germany).
We are equipped to take-up the above task on behalf of Customer to attain maximum benefits through Advanced Methods and Modern Techniques. We have a team of experienced and dedicated professionals executing Design and Manufacturing, to achieve the above goal on time at Economical Cost.
In order to service the Customer faster and better way, we have started our Branch at Kakalur Industrial Electrical Estate, Trivellore Dist with 12000 Sq Ft which is 40 Kms from Chennai.
With this introduction, we seek your patronage for our services in Metal Cutting Tools. It shall be our endeavor to maintain the highest satisfaction in "QUALITY & DELIVERY".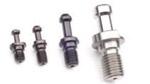 We have achieved NABCB (ISO 9001: 2008) – KBS Certification. Now we introduce High end product from Taiwan with very affordable price. These products manufacturer is basically a German who has a plant at Germany. The Product details are as under.
Fine Boring Heads
Twin Boring Heads
Tapping Chucks
HSK 40, 50,63A (High Precision) Holders
Integral Keyless Chucks
Dynamic Balanced Collet Chucks
AR Type High Precision Collet Chucks with Collets
Rotary Through Coolant Adaptors
Micro Tooling Systems India Pvt. Ltd.,
21, Ambalavanar Street,
100 feet road, Arumbakkam,
Chennai – 600 106,
Tamil nadu, India.
Phone : +91-44-2475 4574/2475 6437
Telefax : +91-44-2475 4359
Admin : +91- 98404 26993
Marketing : +91- 97909 36993, +91- 98408 26992
Factory : +91- 98400 47543
---
---